CALAFATE - PERITO MORENO GLACIER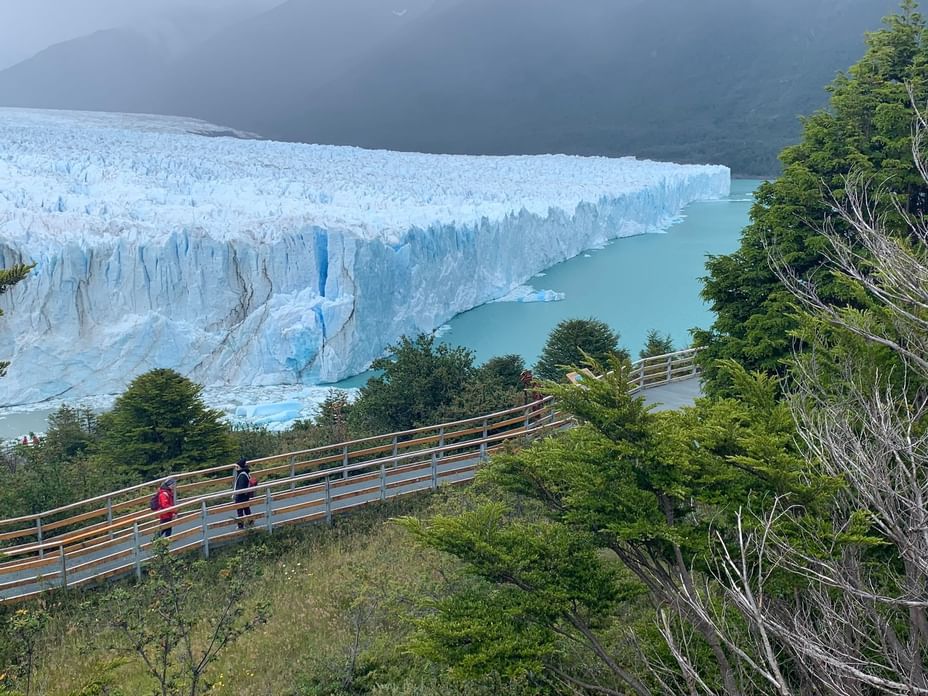 Puerto Natales and El Calafate cities are linked by a 270 km route that crosses the immensity of the Argentinean Patagonian steppe, where you will be able to see local fauna such as guanacos and rheas, as well as appreciate the Argentinean Lake and the Santa Cruz River on its way to the Atlantic Ocean.

This full day excursion starts early in the morning at our Hotel Costaustralis in Puerto Natales, crosses the International border posts of Cerro Castillo and Cancha Carrera arriving at noon to the city of El Calafate. You then continue to Los Glaciares National Park, where you can enjoy the Perito Moreno Glacier, a spectacle of sights and sounds that will remain in your memory forever.
Glaciar Perito Moreno, El Calafate Argentina
Ask for additional nights and private transfers to the airport or Puerto Natales if necessary.
Package includes accommodation in a City View room. Ocean View subject to availability.
Navigation subject to weather conditions
Optional excursions are not included in the program..
Regular buses operate between 7:30 am to 8pm. Duration: 3 hours..
Bicycle and GoPro camera services available upon request at the reception desk when checking in at Hotel Costaustralis.
Rates in pesos are exclusively for Chilean guests.
Navigation does not operate and is not included during low season.