MYLODON CAVE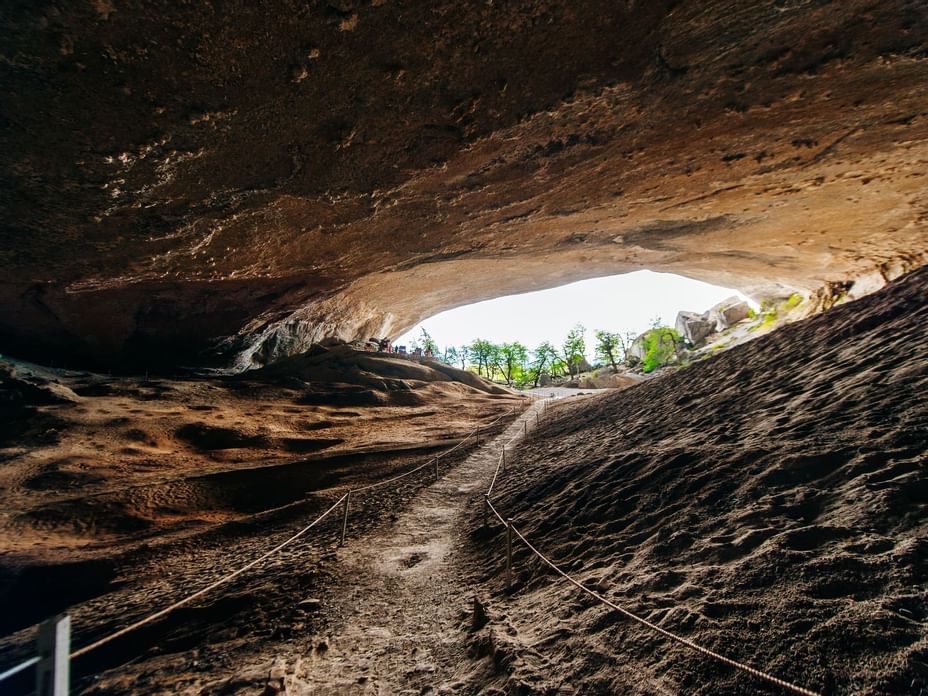 The Mylodon Cave is located just 30 minutes away from Puerto Natales. It is a natural prehistoric monument where the herbivore known as the Mylodon, similar to a giant sloth, lived more than 10,000 years ago.
This cave is also one of the places with the largest amount of traces of human presence in the early Holocene (11,000 BC) and other extinct animals.
Monumento Natural Cueva del Milodón, Magallanes y la Antartica Chilena Chile
Ask for additional nights and private transfers to the airport or Puerto Natales if necessary.
Package includes accommodation in a City View room. Ocean View subject to availability.
Navigation subject to weather conditions
Optional excursions are not included in the program..
Regular buses operate between 7:30 am to 8pm. Duration: 3 hours..
Bicycle and GoPro camera services available upon request at the reception desk when checking in at Hotel Costaustralis.
Rates in pesos are exclusively for Chilean guests.
Navigation does not operate and is not included during low season.