TORRES DEL PAINE NATIONAL PARK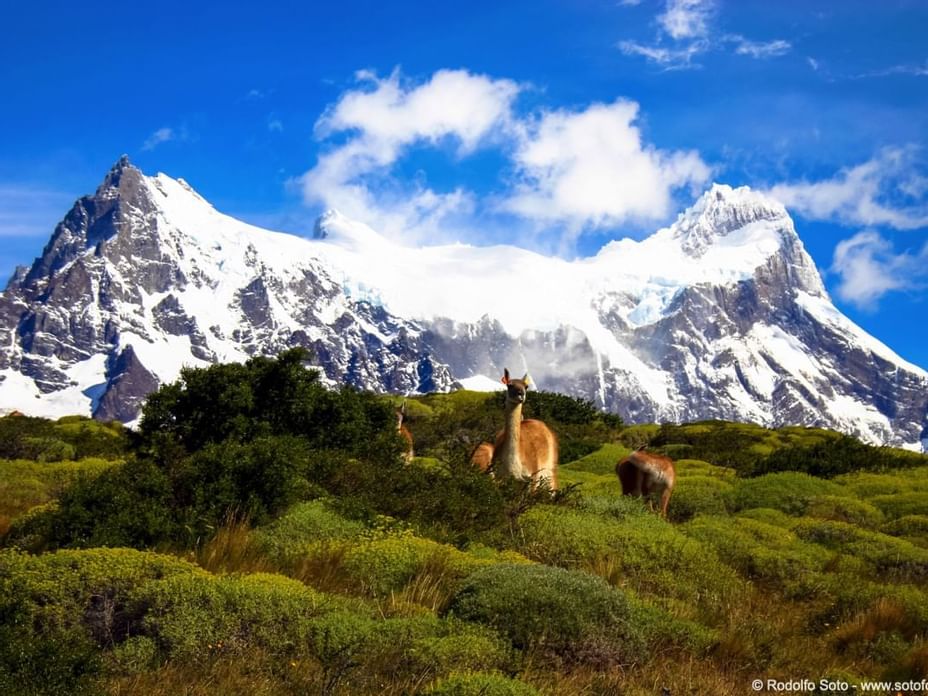 Torres del Paine National Park invites us to enjoy a native Patagonian landscape where a majestic mountain range composed of the Torres Del Paine, Cuernos Del Paine and the Paine Massif delicately combine. Also lakes and lagoons of intense colors where the Grey Lake, Pehoé Lake and Amarga Lagoon stand out; glaciers and abundant local flora and fauna.
The park is known worldwide for the massifs that give its name, granite giants shaped by the force of glacial ice that rise almost 2,000 meters above the Patagonian steppe. It was declared a Biosphere Reserve by UNESCO in 1978 and the Eighth Wonder of the World by Trip Advisor Media Group in 2013.
Magallanes and Chilean Antarctica, Chile Magallanes and Chilean Antarctica Chile
Ask for additional nights and private transfers to the airport or Puerto Natales if necessary.
Package includes accommodation in a City View room. Ocean View subject to availability.
Navigation subject to weather conditions
Optional excursions are not included in the program..
Regular buses operate between 7:30 am to 8pm. Duration: 3 hours..
Bicycle and GoPro camera services available upon request at the reception desk when checking in at Hotel Costaustralis.
Rates in pesos are exclusively for Chilean guests.
Navigation does not operate and is not included during low season.